What is a vocabulary at Omeka? How to configurate an own vocabulary.
 Omeka A free software intended for the publication of the libraries, archives or museums' (or any other interested institution) digital collections.. This software was developed by the Roy Rosenzweig Center for History and New Media at George Mason University.
One of the main peculiarities is the classification and cataloguing of historical elements according to a series of metadata. In this post we show you how you can set up your own vocabulary in Omeka S. Before we start we would like to remind you that the term vocabulary is synonymous with Ontology.
An ontology is a formal definition of types, properties, and relationships that is used for classifying and relating elements. A kind of a taxonomy that we can apply to a series of documents to organize them, classify them, and relate them to each other...
Omeka S already contains by default a number of predefined vocabularies, based on the most recognized or used ontologies in the industry:

How to import a new vocabulary
A new vocabulary can be imported into Omeka S, by loading a predefined vocabulary file. The file to be imported will be the one containing the definitions, properties... based on a given standardization, which will allow us to classify the documents according to a set of dictated rules.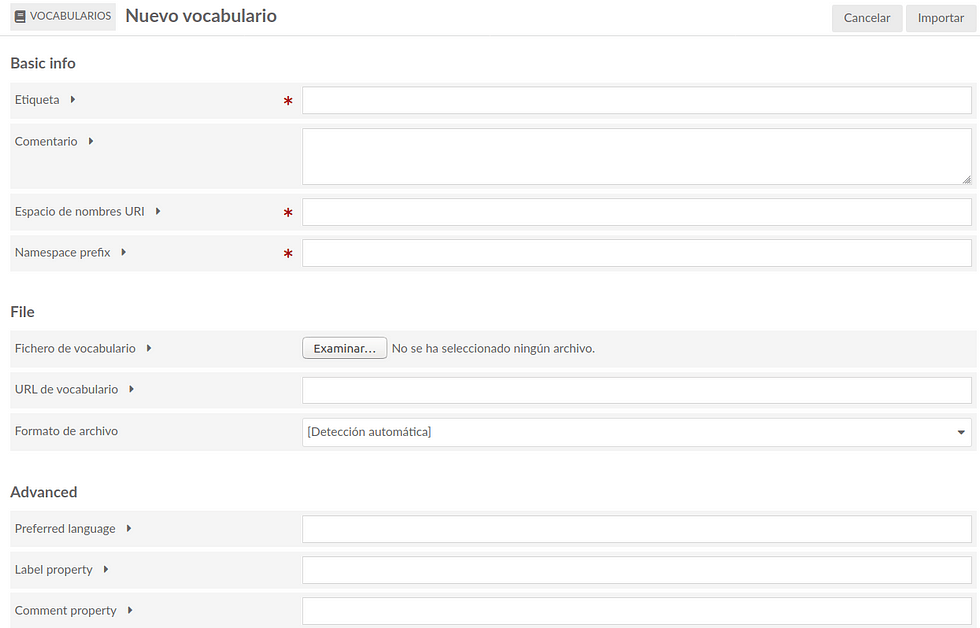 Customized vocabulary at Omeka S
On the other hand, if what we need is the creation of a customized vocabulary, we can use a module of Omeka S, which allows us to configure and customize it according to our needs.
The module that performs this task is called Custom Ontology, and it is user-friendly. It allows you to configure your own vocabulary to document your collection, which makes it easy to use Omeka for a multitude of purposes and projects.
Some of its configuration options are: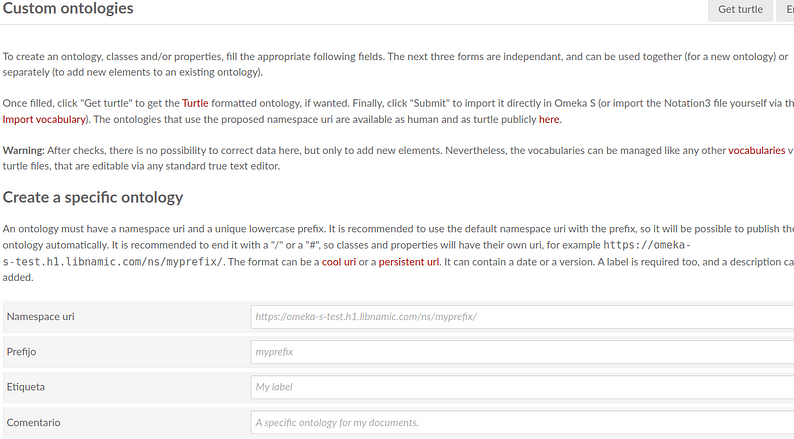 In the options, we can configure a multitude of parameters to fit the needs of our project, a very important aspect as far as data collection is concerned, by researchers.
Do you need any help? Libnamic can advise you on the creation and definition of the data model, as well as the entire design and implementation process with Omeka S.